Nine micromarkets across top 7 Indian cities recorded leasing activity more than 0.5 msf in the first quarter this year.
OMR-I and OMR -II micromarkets in Chennai together contributed to more than 2 msf absorption in a single quarter.
Apart from Chennai, both Mumbai and Pune had two micromarkets driving the demand higher than half million.
Peripheral South-East market in Bangalore driven by Sarjapur and Central Gurgaon micromarket led by Cybercity – both witnessed more than one million sf leasing in Q1 2017.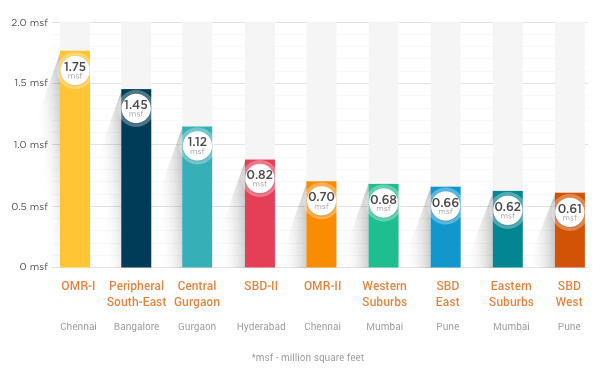 *Grade A data only and Includes renewals
To get more CRE market insights login to www.propstack.com