Total 642 loans were registered in the first six months of 2017. March recorded highest 33% registration in H1 2017. Since loans are registered typically 30-45 days later, numbers for May and June are expected to increase as the year progresses.
More than 1 lakh crores worth of developer loans (charges) were registered in H1 2017.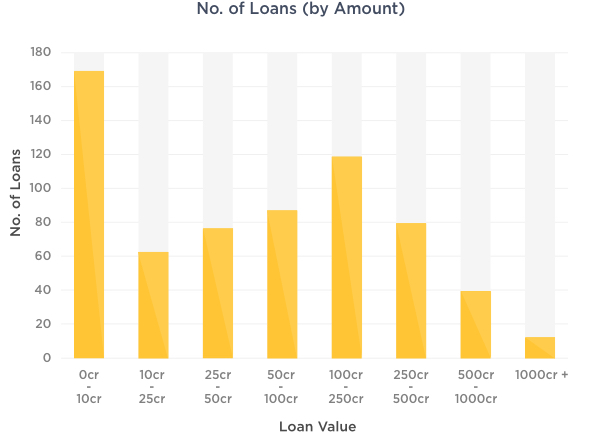 Majority of the loans were sanctioned at an Interest rate of 12-15%.
Term Loans formed the major Loan Type.
* As per data of 750+ Developers being tracked.
Source: Ministry of Corporate Affairs (MCA)
To get detailed insights regarding loans/charges under our coverage, login to loans.propstack.com