Mumbai office sale registrations contracted on a quarterly basis since the beginning of 2016 to the lowest in the last quarter.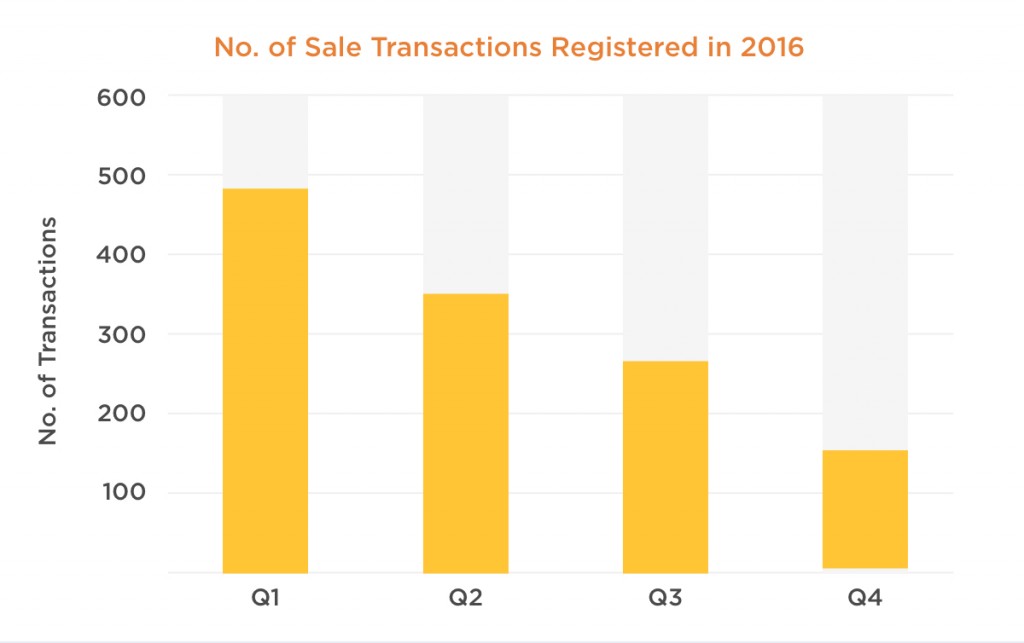 The registrations dipped to nearly 1/3rd of the Q1 levels in Q4 – the quarter of demonetization.
Both no. of registrations and transaction volume dipped by 55-60% in Year-on-Year (Y-o-Y) comparisons for Q4 '16.
Even though transaction volume remained nearly stable in Q4 '16 compared to Q3 '16, no. of registrations dropped significantly.

Yearly transaction volume also dipped by 25% in 2016 compared to a year ago.
*Grade A data only