3000 Crores (~ $ 0.5 Bn) Annual Rents Expiring Across India in 2017.
Approximately 30 msf space of nearly 1600 deals contributing more than 255 crores to monthly rental revenues to expire in 2017.

Top 3 CRE Markets -Bangalore, Gurgaon and Mumbai together contribute approximately 73% to the volume of lease expiries in 2017.
Bangalore leads other markets in terms of total space expiring with 33% contribution.
Mumbai has the highest share of 41% in no. of lease expiries in 2017.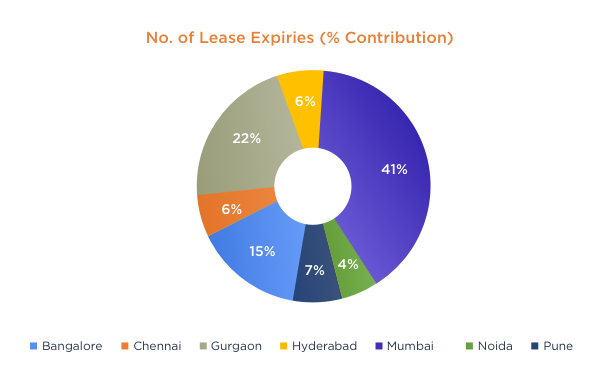 *Grade A data only and may include renewals